Announcement from atmavidya Team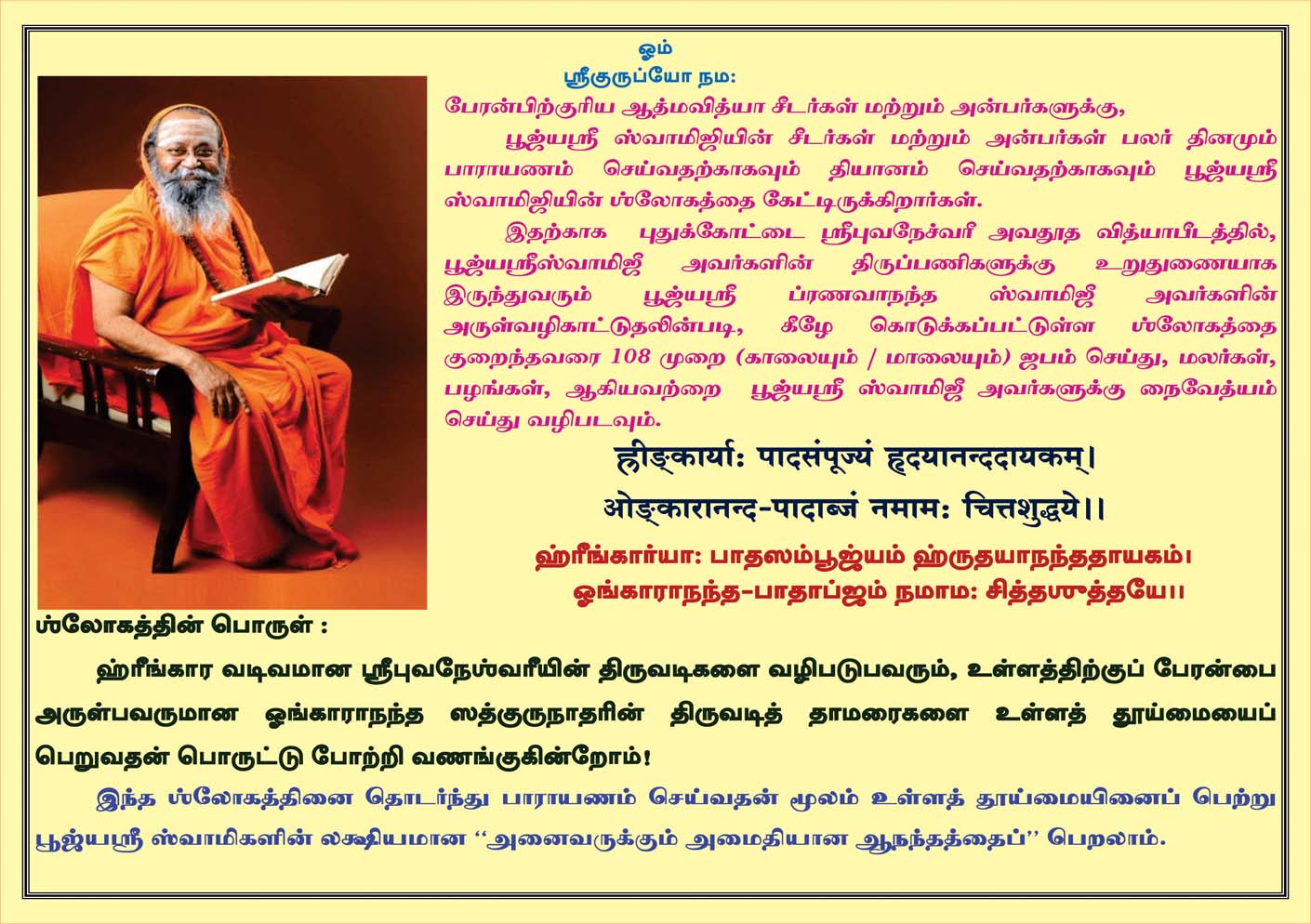 Pujsyasri Swamiji's Lakshyam and Legacy
Hari Om.
Pujyasri Swami Omkaranandaji's Legacy continues, in His Lakshyam of
அனைவருக்கும் அமைதியான ஆனந்தம்
– Anaivarukkum Amaidhiyaana Anandam, through Sasthra Pracharam.
Towards this, Pujyasri Swamiji has created a team of Atmavidya Gurusevaks, who have been well trained and guided, very closely by Pujyasri Swamiji. This team has been silently serving Swamiji towards His Lakshyam .
This team of Atmavidya Gurusevaks, are determined and committed to take forward, the Lakshyam of Pujyasri Swamiji, to all HIS students and devotees.
Also, Pujyasri Swamiji has given Sannyasa Diksha, to several spiritual aspirants who continue to teach, at various locations.
Pujyasri Swamiji has not appointed any successor to the Ashram and its activities, in Theni, Vedapuri and any other information circulated in this regard, is
grossly incorrect.
In this challenging hour, let us all stay connected to Pujyasri Swamiji and His teachings, and seek his continued Blessings.
Namaste.
Administrator,
Sri Swami Chidbhavananda Ashramam,
Vedapuri, Theni.